The value proposition of ChemLogis - our basis for reliable pilotage
The great strength of ChemLogis GmbH, which was founded in 2020, is based on the many years of experience and expertise of its founders, which guarantees sure-footed advice in extensively regulated subject areas of the value chain. A high degree of regulatory practice and detailed legal skills is complemented by extensive knowledge about materials from the fields of natural sciences and chemistry. Many years of practice in chemical and technical processes as well as experience in dealing with authorities and communication in supply chains complete the outstanding competencies that ChemLogis combines.
No matter where you are active in the value chain: you are working with substances or products made of substances in any case. This brings you into direct or indirect contact with chemicals legislation, in addition to all other regulations. To support you to meet your responsibility, to know what your product is made of and which requirements result from it, is our mission – all along the value chain!
TO GUIDE YOU THROUGH THE LABYRINTH OF COMPLIANCE!
Dr. Nikolas Pietrzik, chemist
Founder and managing director of ChemLogis GmbH, freelance consultant since 2015
Since 2019 he has been head of the clinical chemistry group at the Institute of Clinical Anatomy and Cell Analysis at the Eberhard Karls University of Tübingen. His work focuses on the provision and regulatory registration of biocides. Until 2019, he worked as a project leading chemist at Synovo GmbH, Tübingen. In addition to chemical synthesis, his responsibilities included regulatory issues, hazardous substance and quality management, and the drafting of patents and publications. Under the name "ChemLogis Dr. Pietrzik", he took up freelance work as a consultant in scientific and regulatory issues as of 2015. In 2009 he completed his studies of chemistry at the Eberhard Karls University of Tübingen with a doctorate.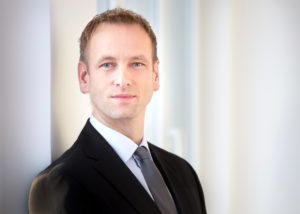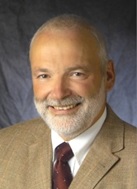 Hans-Jochen Lückefett, MR a.D.
Lawyer with own legal office in Germany; visiting professor at Shanghai Polytechnic University, founder of ChemLogis GmbH
Until September 2013 he was managing director of 1cc GmbH, which specializes in consulting, compliance services and lobbying in the fields of environmental protection and copyright levies. Before becoming an independent entrepreneur, he worked for Hewlett-Packard for 15 years, among others as Managing Director for Finance and Administration of the German subsidiary and as Government Affairs Director Europe in Brussels. He joined HP after eleven years as a civil servant in the Baden-Württemberg state administration. There he held various positions in the Ministry of the Interior and the Ministry of State. In addition to studying law, he also studied economics.
Dr. Emanuel Pietrzik, chemist/biochemist
Senior consultant and founder of ChemLogis GmbH
2020: Founding partner and senior consultant of ChemLogis GmbH. He brings to this company his know-how and professional experience in the preparation of pharmaceutical precursors and active ingredients under technical cGMP standards and clean room conditions. Dr. Pietrzik performed ten cGMP-FDA-inspections without "form 483 issues" in Germany and in Switzerland. Under his responsibility, all necessary certifications according to Störfall-VO, TA-Luft and Bundesimmissionsschutzgesetz (Federal Immission Control Act) as well as other applicable regulations were granted. In addition to dealing with the authorities, he also masters the FDA audit. Since 2013, he has been a volunteer in the working group "Seniors in Business". Until 2010 he worked for various international groups, including the Swiss Carbogen Amcis AG, Dynamit Nobel AG, EMS-Dottikon AG and Pfizer/Heinrich Mack Nachf. in Illertissen. He repeatedly represented them in well-known international expert committees, including the European Fine Chemical Group, a subdivision of the European Chemical Industry Council (CEFIC). His responsibilities included in particular the technical management of various production plants and research laboratories for the synthesis of fine chemicals and "bulk active ingredients" (APIs and precursors according to cGMP).
Do you think that, by your temper and professional background, you would enrich our team and range of services? If so, please consult our job offers!